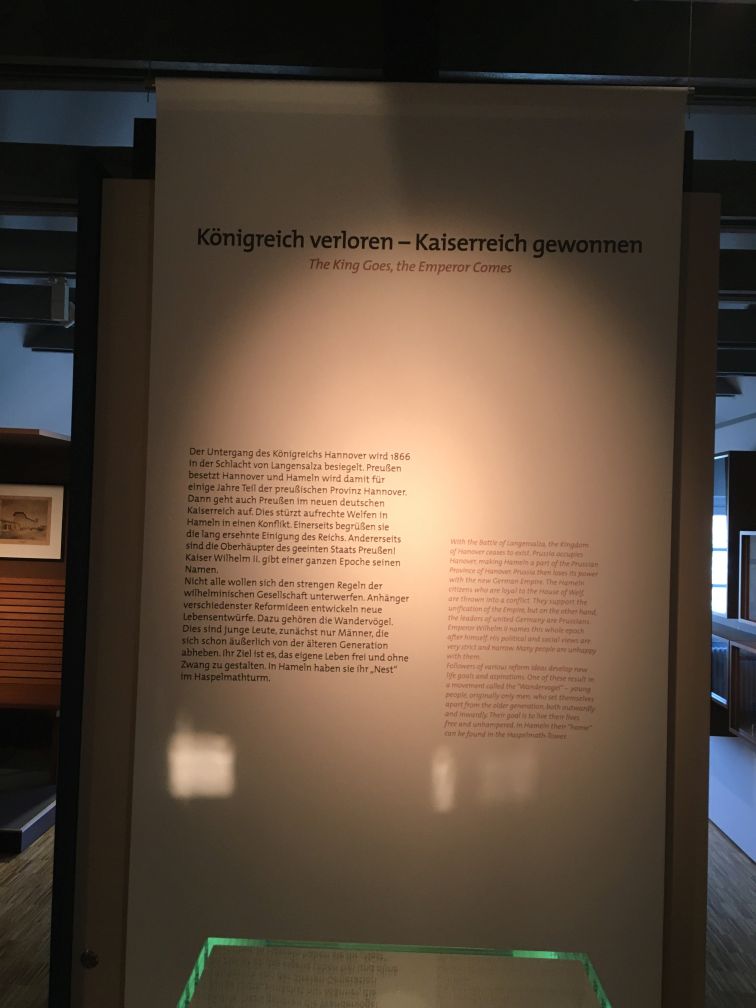 The King goes, the Emperor comes, © Museum Hameln
The King Goes, the Emperor Comes
With the Battle of Langensalza, the Kingdom of Hanover ceases to exist.  Prussia occupies Hanover, making Hameln a part of the Prussian Province of Hanover. Prussia then loses its power with the new German Empire. The Hameln  citizens who are loyal to the House of Welf, are thrown into a conflict. They support the unification of the Empire, but on the other hand, the leaders of united Germany are Prussians. Emperor Wilhelm 11 names this whole epoch after himself. His political and social views are very strict and narrow. Many people are unhappy with them. Followers of various reform ideas develop new life goals and aspirations. One of these result in a movement called the "Wandervogel" – young people, originally only men, who set themselves apart from the older generation, both outwardly and inwardly. Their goal is to live their lives free and unhampered. In Hameln their "home" can be found in the "Haspelath" Tower.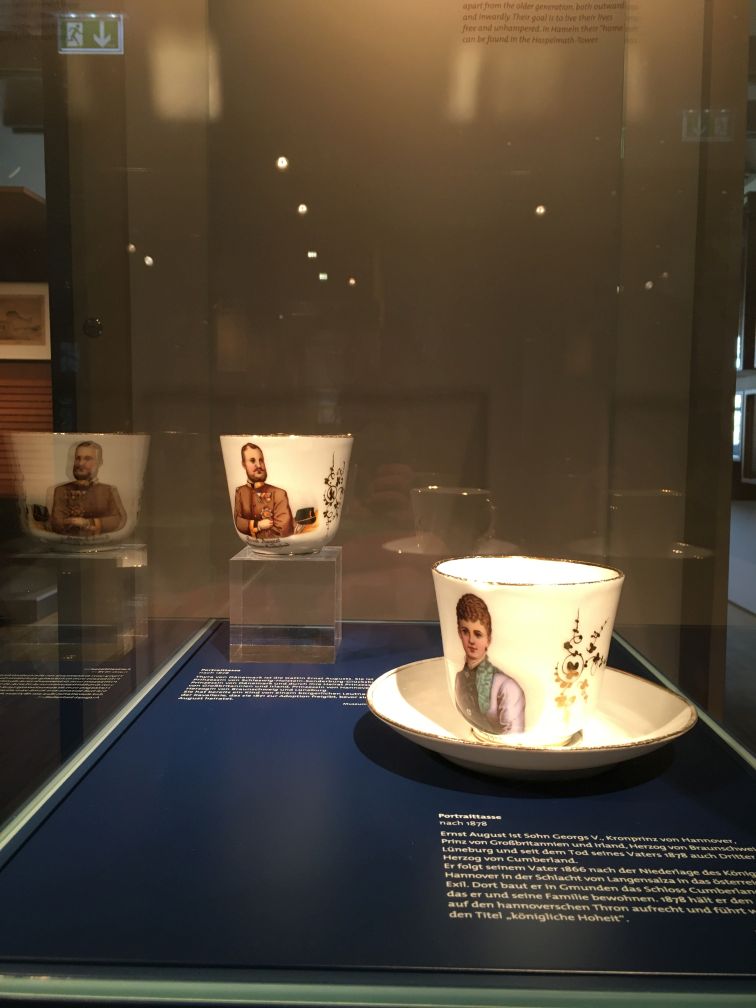 Portrait cups, © Museum Hameln
Portrait cup
after 1878
Ernst August was the son of George V, Crown Prince of Hanover, Prince of Great Britain and Ireland, Duke of Brunswick-Lüneburg and after the death of his father in 1878, also the Third Duke of Cumberland. 
He followed his father into Austrian exile in 1866, after the defeat of the Kingdom of Hanover at the Battle of Langensalza. There he built Cumberland Castle in Gmunden, which he and his family inhabited. In 1878, he maintained his claim to the Hanoverian throne and continued to bear the title "Royal Highness".
Portrait cup
after 1878
Thyra of Denmark was the wife of Ernst August. She was the Princess of Schleswig-Holstein-Sonderburg-Glücksburg, Princess of Denmark and, by marriage, Princess of Great Britain and Ireland, Princess of Hanover and Duchess of Brunswick and Lüneburg.   
She had already had a child to a burgher lieutenant of the cavalry, which she gave up for adoption in 1871 before she married Ernst August.