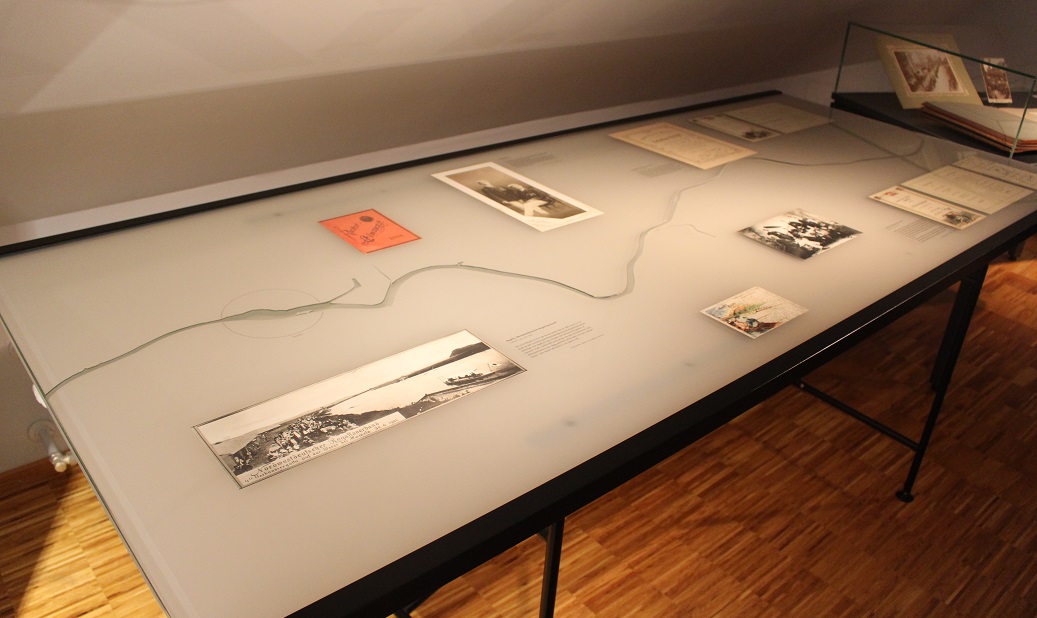 The rowing club was one of the newly founded clubs in Hameln in the 19th Century, © Museum Hameln
Living in the Empire – Rowing Club
Regatta of the "North West German Regatta Association"
Hamelin, 30th June 1901
The first regatta was held by the "Weser" Rowing Club in 1887. It also participated in the founding of the North West German Regatta Association. The association's regattas took place in Hamelin from 1898 to 1902. The competition was for the challenge trophy of the association quads, founded in 1899, or the "Emperor's quads", brought into existence by Emperor Wilhelm II.
Hamelin "Weser" Rowing Club e.V. est. 1885
Ball tickets of the "Weser" Rowing Club
Hamelin, 1910 and 1911
The Rowing Club was founded in 1885, and only a year later it possessed a boathouse. In 1887, it had 118 passive members, 16 active members and one honorary member. The sport was therefore decidedly not in the limelight. The social gathering instead played an important role. The members had a fixed clubhouse and often held both larger and smaller celebrations. 
The men at the ball entered on the ball ticket of a lady whom they would like to dance with. The quicker a ball ticket was filled, the greater the honour for the lady. 
Hamelin "Weser" Rowing Club e.V. est. 1885
"Weser" Rowing Club share certificate
Hamelin, 31st March 1897
The "Weser" Rowing Club was founded in the summer of 1885. 114 Hamelin citizens became members. The chairperson was the city mayor. Twelve years later, the boat park was to be enlarged: Each shareholder contributed 10 marks.
Rowing sport is subject to the principle of competition. It thereby follows a concept which spread from England to the Continent in the second half of the 19th century. 
Young rowers
H. Blesius, 1904
The photograph shows sportspeople from the Imperial Era. They are wearing their best clothing, complete with the sporting medals they have won.
At around the same time, the hikers' movement developed. The hikers did not want to be patronised by adults. They wanted to lead a self-determined life. The hikers consciously differentiated themselves from their contemporaries through their clothing.
Hamelin "Weser" Rowing Club e.V. est. 1885