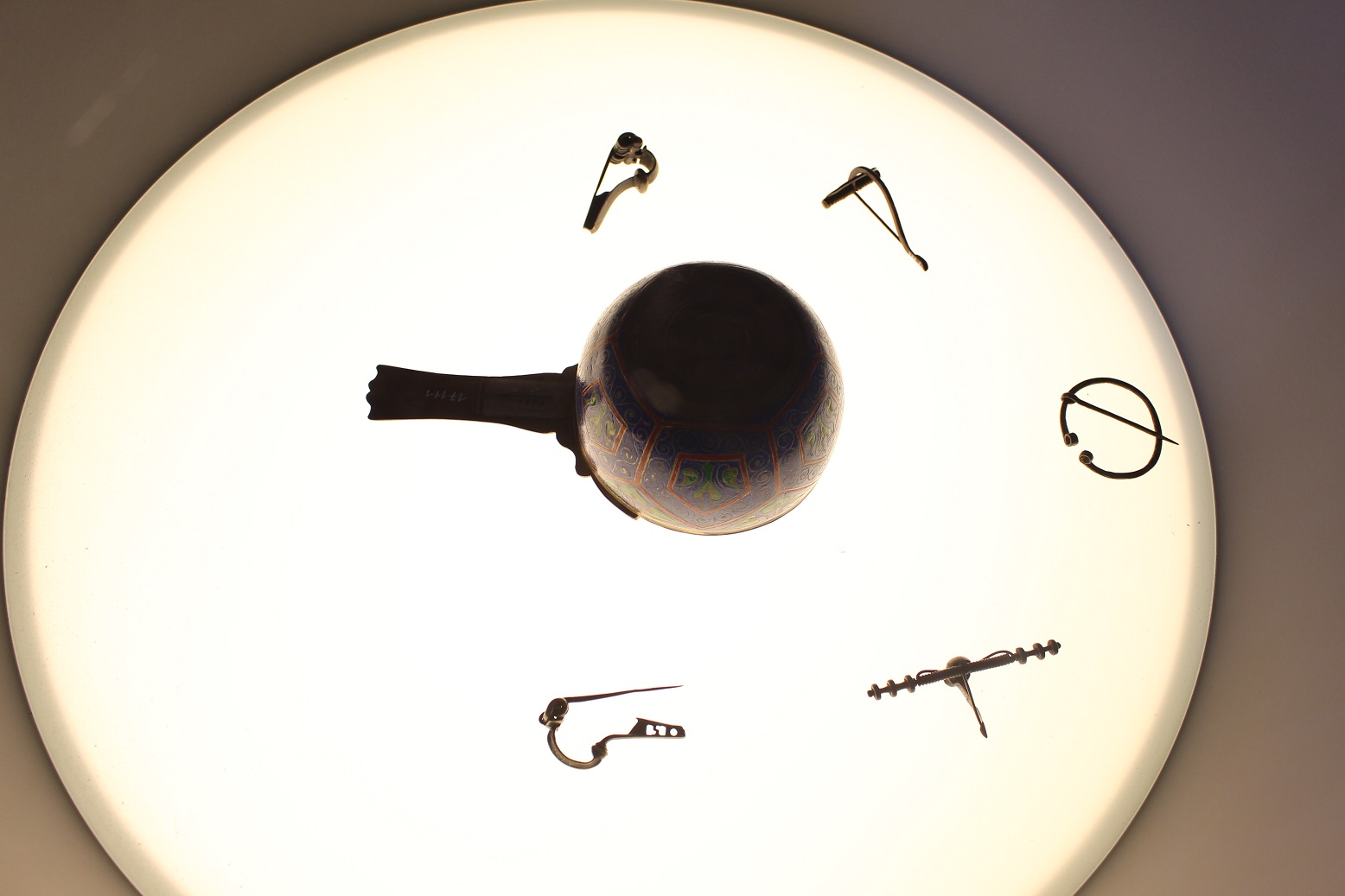 The hoard from Bad  Pyrmont, © Museum Hameln
Hoard in a well – Bad Pyrmont (replica)
Bad Pyrmont 1863
When mineral springs in Pyrmont were newly fenced, four old springs were discovered four metres deep under the pavement.  Almost 300 fibulas lay in a layer of earth around 80 cm deep on a surface of about one square metre. Only around 40 of the fibulas were of provincial Roman heritage, and the rest of the robe clasps were overwhelmingly produced in Germanic workshops.  Dating of the clasps reveals that they were deposited there over a long time period, namely between the 1st century BC and the 5th/6th century AD.
Were they sacrificial offerings? Which god did the people wish to appease? These questions have not been finally answered.
The bronze enamel casserole decorated with champlevé enamel technology presumably came from a Gallic workshop. It probably does not belong with the fibulas, even if it was found in the same place. 
Hamelin Museum (replica) 
Items on loan: Landesmuseum Hannover