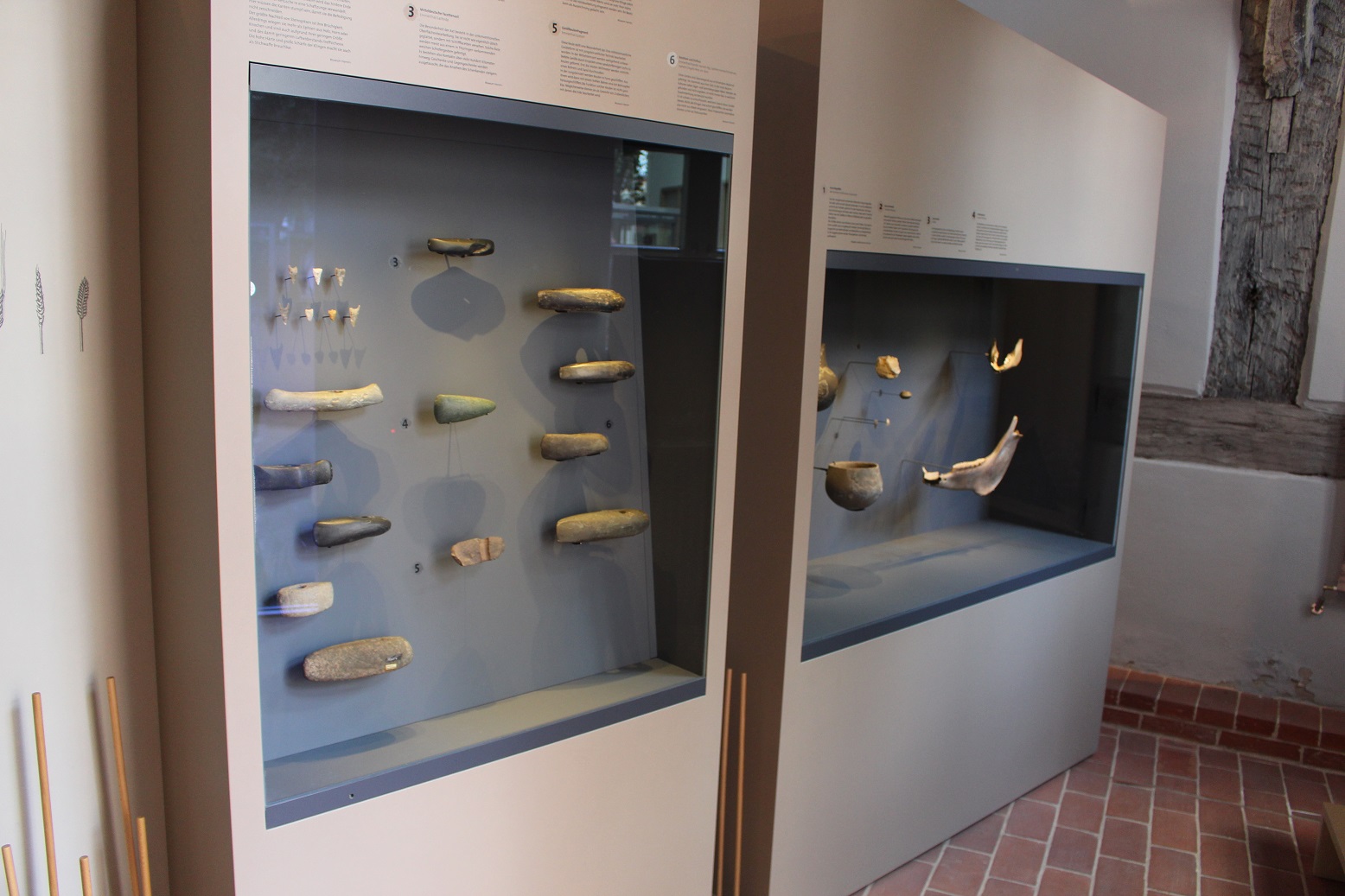 Area "Neolithic", © Museum Hameln
The Neolithic
The First Farmers
In the Neolithic Age, i.e. from about 5 600 BC, existential changes take place. We still do not know exactly what caused these changes. The climate becomes warmer, resulting in more fertile soil. Hunting becomes more difficult. Is the population growth so strong, that hunting and gathering cannot sustain them anymore?
The people discover that a lot of grain grew where they had stored their seeds the previous year. Hunters and gatherers gradually settle into farming communities with livestock. They develop new tools, including the hoe and plough. Now they don't have to eat up their food supplies all at once. Instead, they start stocking up. The idea of ownership develops, causing problems with greed. Around the developing villages they erect defence structures.
Up till now no Neolithic settlements have been found in the areas around Hameln. The fact that people actually lived there is substantiated only by stray finds. 
Housing and working
Longhouses such as this reconstruction measured five to seven metres wide and up to 35 m long.  There were partition walls in the building, but living, working and livestock keeping mostly occurs under one roof.  Several houses form a farmstead or hamlet. Between the courtyards there are probably enclosed gardens and cereal fields surrounding the settlement. 
Oerlinghausen Open-Air Museum, 200